In this issue of the newsletter
New: The election: A loss? Social Conservatives made big gains in Congress
New: At least 15 NEW pro-life women elected to Congress under Nancy Pelosi
Update: Christmas for Refugees program begins in Lebanon and other areas
Update: Farm we sponsored for the Nigerian orphanage really produced this year!
2020 Election Analysis – Liberals won big and lost big
How bad was it?: President Trump made too many enemies in the deep state to change the outcome of the election. Regardless of what many believe was a fraudulent win, former Vice President Joe Biden is preparing to be sworn in as President on January 20th.
The establishment inside President Trump's own Department of Homeland Security (DHS) declared the election fair and secure. Inside DHS is the Election Infrastructure Government Coordinating Council (GCC) made up of an alphabet of heads of government security organizations including the Cybersecurity and Infrastructure Security Agency. The GCC statement said, "The November 3rd election was the most secure in American history."
The GCC closed their statement on November 12th saying, "While we know there are many unfounded claims and opportunities for misinformation about the process of our elections, we can assure you we have the utmost confidence in the security and integrity of our elections, and you should too."
With those kinds of statements coming from the Department of Homeland Security it became almost impossible for judges to side with President Trump in his lawsuits regardless of evidence provided.
A lot went on in the backrooms of the deep state and there is finality in the election results. States certified results making Joe Biden the President-elect. Social conservatives must now prepare for a pro-abortion administration that cares little for the nuclear family and a lot for raising children by the government.
Absentee and mail-in voting: There have been conclusions made by the conservative establishment here in Washington, DC that many conservatives are not going to want to hear. Number one on the list is the conclusion that President Trump lost the election by failing to use absentee ballots as a tool.
Many believe that the mail-in voting was a tool that if it had been utilized by Republicans, the outcome of the election would have been different. Trump's core voters were the Baby Boomers, Greatest and Silent generations. Had Republicans reached out to those groups and helped them get absentee and mail-in ballots, President Trump would have pulled way ahead in the election. Many of his elderly supporters never got to the polls on election day, and in close states that probably cost him the election.
These are not my conclusions, but rather my reporting on what is being said here in Washington, DC.
Big liberal losses: Nancy Pelosi and the far left took a beating. As of this writing Democrats lost at least 12 seats and maybe more. Many of those went to pro-life women.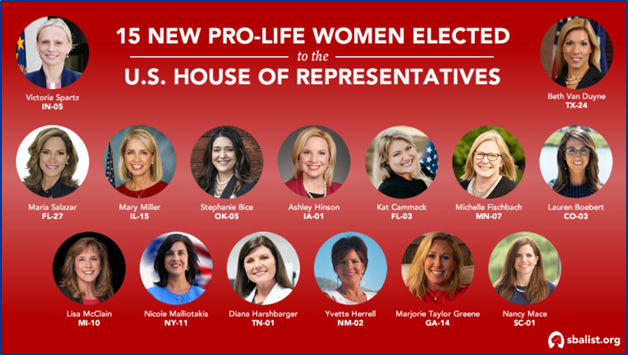 I am the chairman of a political action committee not associated with the Religious Freedom Coalition. Government Is Not God – PAC supports social conservative pro-life candidates. Several of our GING-PAC supported candidates won.
Above is a chart provided by the Susan B. Anthony list, which is a pro-life political action committee that is larger than GING-PAC. It shows the 15 new pro-life women confirmed to have won seats in the House so far. Nine of these defeated long-term liberal Democrats and the others were elected to open seats or defeated a more liberal Republican in a primary.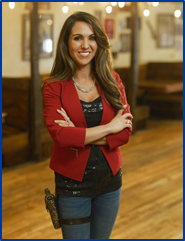 Lauren Boebert (R-CO) is a standout who defeated a long serving Republican in the primary and then ran over her Democrat opponent. She owns a café in Colorado that does not serve alcohol but where her servers wear side arms.
In five key races Republican women toppled Democrat incumbents who were very liberal: Maria Elvira Salazar in Florida, Michelle Fischbach in Minnesota, Stephanie Bice in Oklahoma, Nancy Mace in South Carolina and Yvette Herrell in New Mexico.
The Democrat majority numbers sank in the House, even though it is unheard of for a party to lose seats when its presidential candidate wins. When Obama beat McCain in 2018, the Democrats won the House and gained a super majority in the Senate. Joe Biden did not come close to that.
Nancy Pelosi directed huge amounts of money against Republican incumbents that she could not defeat. And while she was making that error, social conservative Republicans won Democrat seats in the House.
Defunding the police hurt Dems: Even Democrats admit the "defund the police" movement hurt them. Rep. Tim Ryan (D-Ohio), a Biden surrogate, told Fox News there was "no question" that calls to defund the police hurt his party.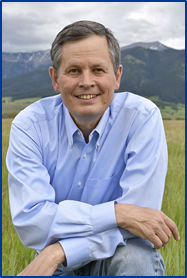 The Senate was closer: Absolute control will not be known until two run-off elections in Georgia. But efforts of liberal billionaires such as Michael Bloomberg fizzled badly.
In Montana, former Democratic Governor Steve Bullock ran against current Sen. Steve Daines, who is the Chairman of the Senate pro-life caucus. As governor, Bullock had vetoed pro-life laws to restrict abortion past the point when the unborn child can feel pain and even vetoed protection for the few infants that survive failed abortions.
Sen. Daines won re-election by over 60,000 votes. Even more telling is that the people of Montana elected former U.S. Representative Greg Gianforte (R-Mont.), another pro-life champion, to replace Bullock as Governor.
Other pro-life senators out-performed also. Mitch McConnell (R-Ky.), a pro-life champion when he was Senate Majority Leader, won his race by nearly 20 percentage points.
Where the Senate stands: The Republicans now hold 50 of the 100 seats, and the Democrats 48. Because the vice president will be a Democrat, that party would control a 50/50 split. But there are two run-offs in Georgia in January. If even one of those seats go to the Republican Party, the Senate will remain in the hands of Senator Mitch McConnell.
Christmas for Refugees events begin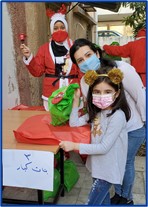 Lebanon: This year there will be more Christmas events held here for children than in the rest of the Middle East because the events will be smaller. In most instances children will walk through one at a time indoors, but because of local rules, some will be held outdoors.
Often volunteers will dress up as elves in red and white outfits. This is done by Christians in the Middle East to let others know they are Christians. We have held events in previous years when every child attending showed up wearing red and white.
The Gospel is still present. The children are receiving Christian books, workbooks and even coloring books that present the Gospel.
We are working toward doubling the number of children this year in Lebanon. The first small event was held outside, and I have just received some of the photos.
Preparations are also being made by our Lebanese partners to hold several events in Christian areas of Syria for about 3,000 children. Some of those events will be more traditional, with a meal and a program. Precautions will still be taken because of Covid-19. Most events will be held indoors with music and displays of the Nativity, but none of those will be held until dates closer to Christmas.
Matching gift program challenge not yet met: The last transfer of funds to Middle East ministry partners for Christmas for Refugees events will be made this week!
But He said, "The things which are impossible with men are possible with God." Luke 18:27 (1599 Geneva Bible)
God directed many of our brothers and sisters in Christ in Lebanon, Jordan and other Middle Eastern nations to volunteer despite the Covid-19 threat. Thousands of children must be guided through the process, and each handed a gift by someone.
Praise God for all of those who came forward to help despite the dire situation that some were in themselves.
The number of events has increased because in many areas the number of children invited was limited by authorities.
Only two small events have taken place so far, and the process we developed for this Covid-19 era is working. Both were in Lebanon, but the same plan, for the most part, will be carried out in every nation except Nigeria.
The Nigeria Mission
The Christmas program at the orphanage in Nigeria will be the same as last year with a celebration of the birth of Jesus. Because the children live and learn together there is no separation and no masks.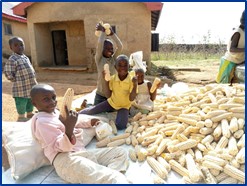 Christmas and the farm: The farm we leased again this year has been a blessing to the orphanage children in so many ways. By working the farm themselves they were helping to support themselves, and by doing so built their self-confidence.
The farm is also providing a variety of produce for the orphanage to go along with the protein we supply.
The farm produced a bountiful crop of corn that amazingly was still being harvested through November. This area of Nigeria has a long growing season, and the land is rich.
The camp director sent me many photos of the children holding up huge potatoes and ears of corn. They even managed to get a late crop of string beans.
For now, the orphanage is a safe haven, but there have been attacks that have killed Christians just a few miles away. Some of the children I have visited with at the orphanage have scars from bullet and machete attack wounds. Almost all lost both parents to attacks by Boko Haram or Fulani Herdsmen. Please pray for the continued safety of the children.
William J. Murray, President
https://religiousfreedomcoalition.org/wp-content/uploads/2020/12/El_o-h6XUAACd2m.jpg
576
1024
Claire Marlowe
https://religiousfreedomcoalition.org/wp-content/uploads/2020/03/RFCFinal.jpg
Claire Marlowe
2020-12-04 09:01:30
2020-12-04 09:04:16
The Chairman's Report for December 4, 2020