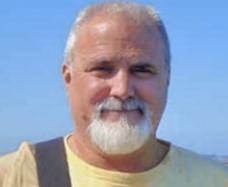 I was one of twelve leaders of religious organizations to sign a joint letter to the foreign minister of Mali to help free a Christian missionary. Jeffery Woodke is one of sixty-six Americans known to be held by terrorist organizations.
His wife, Els Woodke recently received a multimillion-dollar ransom demand.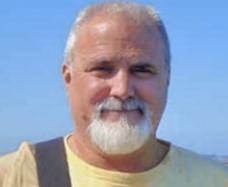 Islamists kidnapped Jeffery Woodke on October 14, 2016 in Niger. He is an American humanitarian missionary from California having two decades of experience working in that nation.
Recent information provided to his family and the ransom demand suggests he is still alive and being held in the nation of Mali by Jama'at Nasr al-Islam wal Muslimin (JNIM) which is an affiliate of al-Qaeda operating in West Africa. The group brings constant terror to Mali. But his wife, Els Woodke, is under threat from the U.S. government if she discloses information. This makes it difficult for her to raise funds to obtain his release.
Recently the government of Mali asked the High Islamic Council (HCI) to open negotiations with JNIM to bring peace to that country. Our group seeks to stop any negotiations with this terrorist group by the government of Mali until Woodke is released.
Our letter to the Foreign Minister of Mali states: "We urge that proof of Mr. Woodke's mental and physical condition be demanded and determined before any negotiations begin. We also urge that his release be unconditional. We ask that updates be provided to both the United States Government and to the Woodke family."
The signing groups acted because there is little effort from the White House to find and seek the release of Americans held hostage.
The last American captive rescued in Nigeria was 27-year-old Philip Walton, who had been abducted from his home in southern Niger. US special forces including Seal Team 7 conducted a raid that freed him in October 2020 while President Trump was in office.
At the time the Trump Administration claimed the rescue of 55 American hostages in 24 countries although some details were not released. So far I know of no effort to rescue any American hostages by the Biden Administration.
View the actual letter to the minister of Mali through the button below.
https://religiousfreedomcoalition.org/wp-content/uploads/2022/03/Picture1.png
187
228
Claire Marlowe
https://religiousfreedomcoalition.org/wp-content/uploads/2020/03/RFCFinal.jpg
Claire Marlowe
2022-03-15 11:21:15
2022-03-15 11:22:04
Christian Missionary Held - Capitol Hill